Hello, my very advanced readers! How are you all?
It's a gorgeously warm April afternoon, and I had an itch to update with a small post. It has been a few months so I know you're all just
dying
to know some details! Well, here's the deal: I'll update you about my life, and you leave a comment updating me about yours. It's only fair!
Life has been so busy! With Little Olive at 4.5 and Little Huck at 2.5, they're growing older and more independent every day, but that also means more bandaids and snacks for their non-stop activity. I'm almost 37 weeks pregnant with Baby Number 3, and it's definitely starting to feel like the end! We're so excited to have a new baby in the house again, and the pregnancy has been really fun because Olive and Huck are so into the size, name, and other details of the baby. At our midwife appointments, she lets them find the heartbeat all by themselves with the doppler and includes them in measuring and taking my blood pressure. It's beyond precious!
Little Olive also picks up on the experienced hands of our midwife and takes it upon herself to press very strongly all over my belly, trying to determine the position of the baby.
As much as she's interested, she's also terrified of seeing the umbilical cord get cut when the baby's born. She hates all things blood! We tell her she can look away for that part, so I think she'll be okay! Olive tells me she does not want to be a midwife, a mom, or anything like that when she grows up. She simply wants to have orange tic-tacs, jewelry, and gum.
Live the life, darling!
Yes yes, we are planning another homebirth/waterbirth in our home. Every night before I fall asleep, I practice hypnobirthing. I really recommend this book and the tracks that come with it for every single pregnant lady out there. I just listen to my favorite on my ipod every night and sometimes even fall asleep before it finishes. They really helped when Huck was born, so I'm looking forward to the relief they bring when I birth the new baby in a few weeks!
And ladies, once you learn the techniques, they can even help ease cramps each month! Win win!
I'm starting to slow down a little more now that the end is nearing, so I notice I'm more tired and quiet than usual. Sometimes I get excited when plans get cancelled so that we can just stay home and relax.
Is that awful?
I don't think so! ;) It means my body and mind is telling me to make room and time for the baby who will soon be arriving!
www.radiantlyyou.com/Maggie
That being said, I couldn't be more grateful for the flexibility of my position within
Radiantly You
. I literally can choose whether or not to work if my family or Baby Belly is pulling me elsewhere. I've been learning better lessons in time management and efficiency so that the time I DO put into my business really produces results instead of me just taking a shot in the dark.
I am proud to say that my team has grown to over 100 Independent Wellness Guides, and not only have I promoted to the Founder status, but two wonderful, amazing leaders on my team have also reached that level.
Zig Ziglar knew what he was talking about when he said, "You can get everything you want in life if you just help enough people get what they want."
I'm truly seeing the joy and fulfillment of helping other motivated individuals get what they want with this company. And I can do it without ever having to get a baby sitter or leave my home.
Perfect for a WAHM who's also 9 months pregnant! ;)
Oh hang on...Braxton-Hicks coming on...
Okay I'm back!
Seriously, if I can do Radiantly You, anyone can. It's not how much time you have, it's what you do with that time. It all just comes down to being motivated and having faith. Don't let fear of anything hold you back...your mind only has room for either fear or faith. What's it going to be?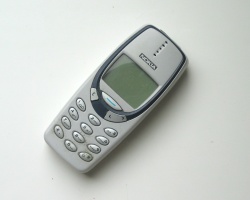 Not my actual phone!
Another thing going on in my life that is pretty "dramatic" is that I gave up my smartphone a couple weeks ago. I'm not bragging here because, trust me, this was not my original idea. It was my Handsome Stallion of a Husband's idea almost a year ago that resulted in many discussions about the topic.
"Sometimes, even plates fly." -Our Cute Pope
I soon realized that the health hazards of a cell phone really cannot be ignored once you start looking into them. I am not judging anyone who still uses theirs. I totally get the convenience, ease, and downright FUN of a fancy phone! But I was up to my eye balls in denial for a very, very long time. I am currently in denial about plastic tupperware and plates/bowls. I close my ears when I hear people talking about it. Handsome Husband is not in denial though and comes home from the thrift store regularly with wooden plates that smell like attics. We are currently airing many of them out so that our food doesn't taste like moth balls.
Anyways again, when Hubby told me he wanted me to consider getting rid of my fancy-ish phone, I pouted. But I also knew he was right. He smartly didn't bring it up again, and I had time to think about it on my own. Without any other prompting, I sold my phone online and replaced it with a very simple cell phone. Flip, no camera, not even the ability to change the volume during a call! (At least I haven't found the ancient method of this device to do so.)
We got a landline instead so that we can talk for long periods of time without roasting our brains. I use my cell mostly for texting now and keep it away from my body when not in use.
I feel content with this decision and do not miss my old phone as much as I thought I would. So hey, if you don't feel like you NEED yours, try going with something simpler! If you do feel like you need yours, I just encourage you to do a little digging into the radiation levels of your model and see how you can be a safer, especially if you have little kids around.
And that, my friends, is all I've got for you today! My next post will probably be the baby's birth story, so stay tuned for that!
I'm excited. Life has been so good and I know it's just going to get even more amazing with each passing day.